I refuse to post the rules. Basically? Everybody likes cute baby pictures. Go post yours!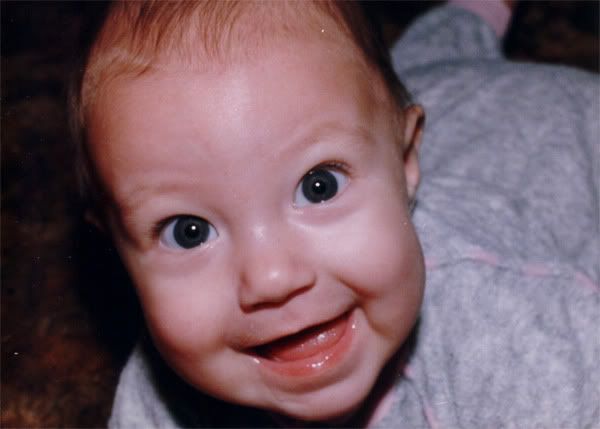 According to my mother I was a smiley baby.
( I was also apparently cute at some point in my life, which is kind of a relief to know. )
*Which...I am. Or more accurately, I
am
my dad, only shorter and with a nicer rack. But in terms of personality? Freakishly similar. Except for the engineering part.