So. I mentioned my cousin took some pictures while we were at my grandparents' house for Thanksgiving a few weeks ago. I told him I wanted a disk when we came for Christmas, and he delivered!
I
love
these. Here are some of my favorites!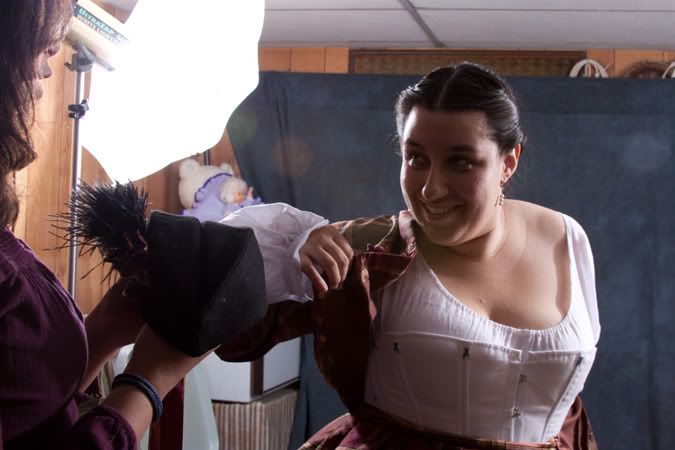 Behind the scenes.
( More; the plaid dress. )
( The Fancy dress )
( Aaaand Katie's running around in her underwear again. )
*Cheater chemise; I know, I know.