As I said, the chemise dress is done. I told

lachwen
at the beginning that she'd be responsible for making herself a sash and anything other than the basic dress, but the dress itself is done and wearable. See?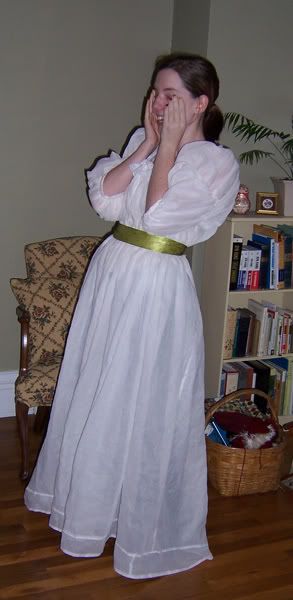 ( Two more, a little less goofy in nature )
Really, this dress is unapologetically a result of my theatre training--it was made for a specific purpose out of materials already on hand, using modern techniques to achieve a period silhouette. And really, that's what I'm all about when you get right down to it. :) So I'm happy how it turned out, and Gwendolyn was satisfactorily excited about it even though she's sick. My warm fuzzy for the day.
There'll be more pictures after the event; these are just a preview. :)